Last

7/7/98.

Welcome to the official webpage of Demiloaf, a local band from Arlington Heights, IL. We are a seven piece teenage band from John Hersey High School. We just changed our name from DC & Powers to Demiloaf. We have tapes available for only three dollars. WE HAVE SOMEONE WHO HATES DEMILOAF. SO EVERYBODY SEND HATE MAIL TO George.
---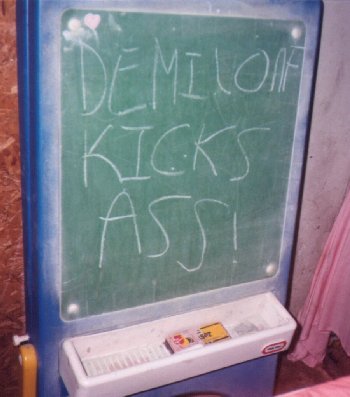 ---
[News]
[History]
[Members]
[Lyrics]
[Pictures]
[Thanks Page]
[Mail Us]
[Merchandise]
[Links]
---
---
Demiloaf
demiloaf@hotmail.com
520 W. Ridge Ct.
Arlington Heights, IL 60004
United States
---

This page has been visited by
Demiloaf fans.

---
---

Visit the official Ed Belfour web site